Detailed Investigation leads to XLAdReach choosing Mobilewalla as exclusive partner.
SEATTLE, February 6 /PRNewswire-iReach/ -- Mobilewalla, the owner and operator of the industry's most powerful data science powered programmatic platform for mobile display advertising, and XL, the most innovative and technologically aggressive telecommunications service provider in Indonesia, today announced a strategic partnership to jointly promote and bring to market a programmatic media buying platform targeted towards Indonesian brands and agencies.
This platform will enable, for the first time, brands of any size to run sophisticated mobile advertising campaigns targeting custom audience segments (both demographic and behavioral) overlaid with geo-fencing and other locational requirements.

Mobilewalla provides the most powerful programmatic platform for planning and executing advertising campaigns targeted towards mobile devices. Powered by groundbreaking advances in big data science, the platform helps marketers reach the right audiences at the right time in the right context. Using its data science expertise, the company has invented an entirely new set of methods, algorithms and processes that together underpin the mobile industry's most advanced and most effective ad platform.
Separate from all others in the industry, the Mobilewalla ad platform is audience-enabled, allowing the targeting of consumers by demographics, as well as by the deepest psychographic classification in the mobile industry consisting of 550 granular behavioral segments.

PT XL AxiataTbk (XL), previously known as PT ExcelcomindoPratamaTbk., is the second largest cellular operator in Indonesia, and most aggressive and innovative mobile services provider. This company is a part of Axiata Group, a leading telco group which has 8 telco providers residing in 8 countries in Asia.
XL provides wireless telecommunications services, leased lines and corporate services, which include Internet Service Provider (ISP) and Voice over Internet Protocol (VoIP) services. In addition, it provides Global System for Mobile Communications (GSM) network services, voice, data, third generation (3G) and other value-added cellular telecommunications services.
"We are honored to partner with an innovative company like XL", says Anindya Datta, Mobilewalla's Chairman and CEO. "Indonesia is one of the largest mobile markets in the world, with rapidly growing smartphone penetration. This platform will enable advertisers, both large and small, to plan and execute mobile marketing campaigns guaranteed to reach exactly who they want, where they want. Our results of driving 9x higher return on media investments than others in this space has been recognized by XL"
"We are very excited about this partnership", says Dian Siswarini, Deputy CEO XL. "In our efforts to find the best media platform partner, we found Mobilewalla to be the technologically most advanced provider, offering a product unmatched in the marketplace. In particular, Mobilewalla's first party audience data, and their big data driven ad platform which allows the best optimization of mobile campaigns in the market, made Mobilewalla the ideal partner. With Mobilewalla's superior product and XL's massive reach into the Indonesian brand market, we feel this partnership will revolutionize the mobile marketing ecosystem in Indonesia."
About Mobilewalla
Mobilewalla is a big data venture that has applied its ground breaking data science inventions to create the most advanced programmatic platform in the mobile display advertising industry. Mobilewalla's team includes data scientists with core innovations in some of the most recognized big data applications in the world.
Customers include both major agencies such as Mindshare, Starcom, MEC and M&C Saatchi, as well as major global brands like Unilever, Starbucks, Nokia and Samsung.
About XL
PT XL AxiataTbk. is one of the major cellular providers in Indonesia. PT XL AxiataTbk. is (66.5%) owned by Axiata Group Berhad through Axiata Investments (Indonesia) SdnBhd and public (33.5%), and is part of Axiata Group with Robi (Bangladesh), Smart (Cambodia), Idea (India), Celcom (Malaysia), M1 (Singapore), SIM (Thailand) and Dialog (Sri Lanka).
Mobilewalla's Audience Creation Methodology

Mobilewalla's Complete Transparency

Mobilewalla's Complete Transparency on Targeting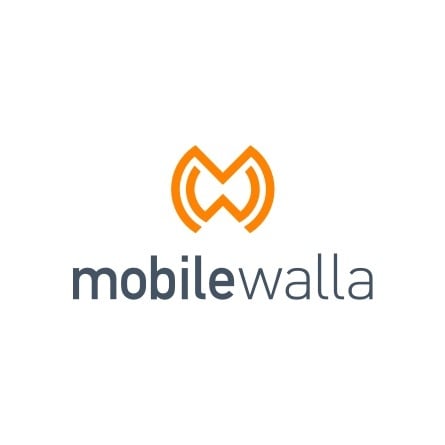 Mobilewalla
By using cutting-edge data science, leveraging machine learning, and employing artificial intelligence techniques, Mobilewalla is the only consumer intelligence platform able to analyze audiences persistently as they evolve, on a global scale. We collect and interpret data that reveals the patterns present in consumers' life journeys.