Like so many other aspects of life and business, the global pandemic has thrown the 2020 holiday shopping forecast off its course. Many previous shopping trends may no longer be relevant, but one thing seems likely: digital channels and e-commerce will be the foundation on which the holiday shopping season is built.
E-commerce sales and mobile shopping have been growing at a steady clip over the years, and many forecasts expect it to skyrocket during the gift-giving season:
Salesforce predicts that the pandemic will set a new precedent in e-commerce penetration, and up to 30% of global retail sales will be made through digital channels.1
47% of shoppers are more interested in online holiday shopping this year than previously, 37% are more interested in shopping via mobile app, and 50% say they expect to spend the same amount or more than past years.2
The pandemic has already driven a global traffic increase for retail e-commerce sites that has surpassed previous years' holiday shopping peaks.3

In preparation for this unprecedented shopping season, brands and agencies are readdressing previous years' playbooks, with 69% of brands expecting to decrease overall ad spend in 2020.4 Together, these realities underscore the need for lean, effective, high-ROI digital strategic marketing campaigns.
Audience Segmentation for 2020 Holiday Marketing Campaigns

Audience segmentation plays a pivotal role in reaching customers when and where they are ready to buy. Mobilewalla's Holiday Shopper Audience Segments can provide the audience insights needed to reach the right audience at the right time with the right offer.
App Usage & Location Visitation Data
To build our annual Holiday Shopper Segments, we analyzed relevant app usage data with observed location visitation data during the 2019 holiday season, creating highly accurate and focused syndicated segments for 18 different segments of shoppers, from Black Friday bargain hunters to high-end fashion buyers.
These segments are structured around types of purchases to help you to capture the attention and wallet share of your most valuable customers and prospects.
Boost Consumer Engagement with
Custom Audience Segments
If syndicated audience segments aren't aligned with your brand, we also offer customized audience segments to help maximize consumer engagement. Contact us to share details about who you need to reach, and we'll guide you to the holiday audience segmentation solutions that can drive the most value.
Whether you use a syndicated or customized option, Mobilewalla's audience segments are easily accessible through your DSP or DMP. They're easy to deploy across social platforms to help you maximize consumer engagement during the busy holiday season.

Related Reading: How Mobile Audience Segmentation Helps You Reach Your Most Profitable Customers
Cross-Channel Solutions for Holiday Advertising Campaigns

While increased e-commerce sales seems like a safe bet, it will be important for many brands to consider a cross-channel engagement strategy during the 2020 holiday season. Many brick-and-mortar stores are optimizing floor plans for socially distant experiences and investing in technology to help keep customers healthy and safe.
30% of shoppers say they have no concerns about in-store shopping

55% expect to utilize hybrid options like curbside pickup

5
Our past research also hints as a sustained preference for in-person shopping in a certain contingent of holiday shoppers, despite a widespread increase in e-commerce sales. Perhaps something about in-person shopping makes it "feel" like the holidays, or last-minute givers can't risk shipping delays.
In these cases, digital advertising still plays an essential role.
The shift to online connection has today's consumers online more than ever, and even if they don't make purchases online, they are incredibly likely to conduct research and interact with brands prior to in-store purchases. Location visitation attribution and other audience insights can also contribute to cross-channel holiday campaign success.
Learn more in the following case studies:
With the holidays fast approaching, it's vital to reach your most valuable customers and prospects. Get in touch with a Mobilewalla data expert to learn how you can drive higher ROI with your holiday campaigns.

About Mobilewalla
Mobilewalla combines the industry's most robust data set with deep data science and artificial intelligence expertise to help brands make more informed business decisions and effectively acquire, understand and retain their most valuable customers.
Connect with our data experts to learn more about our robust AI-driven solutions for data enrichment, customer identity, analytics, and audience segmentation.
---
Sources
1 https://www.salesforce.com/blog/2020/07/covid19-holiday-readiness-retail-commerce.html
2 https://public.tableau.com/profile/salesforceresearch#!/vizhome/SalesforceLeadingThroughChangeDashboard/LTCHome
3 https://www.statista.com/statistics/1112595/covid-19-impact-retail-e-commerce-site-traffic-global/
4 https://influencermarketinghub.com/coronavirus-marketing-ad-spend-report/
5 https://www.powerreviews.com/insights/holiday-consumer-survey-2020/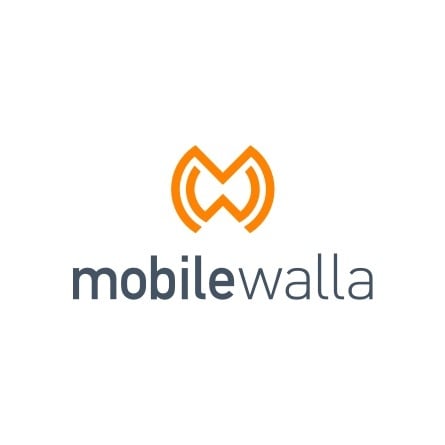 Mobilewalla
Mobilewalla is a global leader in consumer intelligence solutions, leveraging the industry's most robust consumer data set and deep artificial intelligence expertise. Our refined consumer insights provide enterprises with unparalleled access to the digital and offline behavior patterns of customers, prospects, and competition.
Start making more informed business decisions and effectively acquire, understand, and retain your most valuable customers.
Get in touch with a data expert today