Predict Debt Behavior with Curated Data Enrichment
3 Solutions for Financial Services to Enhance Predictive Model Quality
---
Predicting someone's debt and loan risk is nearly impossible when you don't have enough information. When designing predictive models centered around debt behavior, organizations that solely rely on first-party data often fail to capture critical predictive features, leading to underperformance and increased risk.
In Mobilewalla's solution guide, financial services can supplement their consumer intelligence with enriched third-party data and:
Improve predictive model accuracy through predefined feature categories
Enable a broader range of nuanced predictions such as creditworthiness, financial behavior, product propensity, and more
Map cross-device identity resolution for detailed audience insights that drive acquisition through custom-tailored consumer experiences
Identify high-value customers & prospects to improve service offerings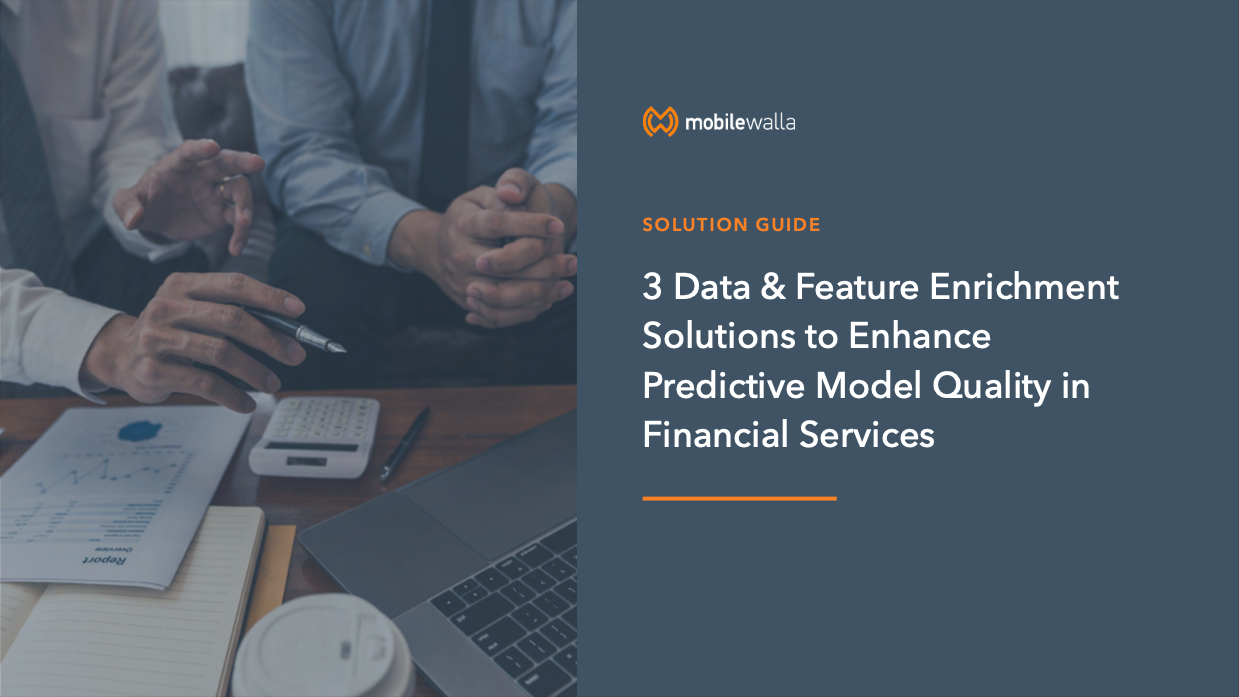 Fill out the form to download the solution guide and learn how to scale up your firm's internal database, enhance machine learning, and improve your predictive models.