Download the White Paper:
Third-Party Data: The Missing Ingredient to Predictive Modeling Success
---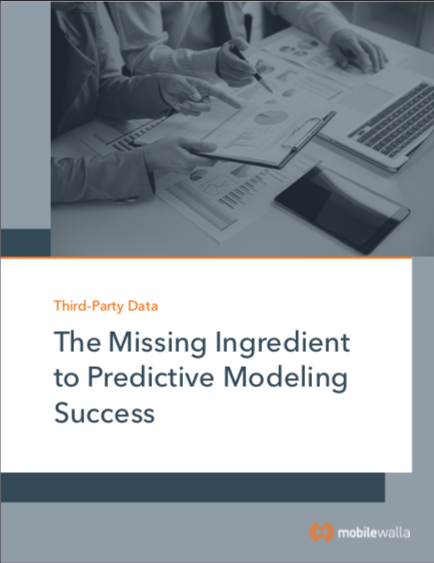 Learn how data enrichment works at the feature selection level to help predictive models generate more actionable insights for your brand's marketing efforts.
Data scientists are under ever-increasing pressure to turn historical data into behavioral insights and predictions about future behavior. But if you attempt this using first-party data alone, you'll miss valuable information, and your models will be less likely to generate predictive features that can be projected onto the general public.
In this white paper, you'll learn:
Why the quality of data, measured in depth and breadth, impacts predictive modeling accuracy more than the technique employed;
The limitations of relying on first-party data to train machine learning algorithms;
How third-party data enrichment improves feature selection;
How improved feature selection empowers predictive models to generate more actionable insights, as illustrated by a case study.
Download the white paper to learn about predictive modeling pitfalls and how to overcome challenges in data insufficiency and feature selection. Fill out the form to get the paper.