AUDIENCE SEGMENT DATA SCHEMA
---
Mobilewalla provides high-quality third-party data for data enrichment, customer intelligence, predictive modeling, and other machine learning applications. Audience Segment Data is one of four available data sets.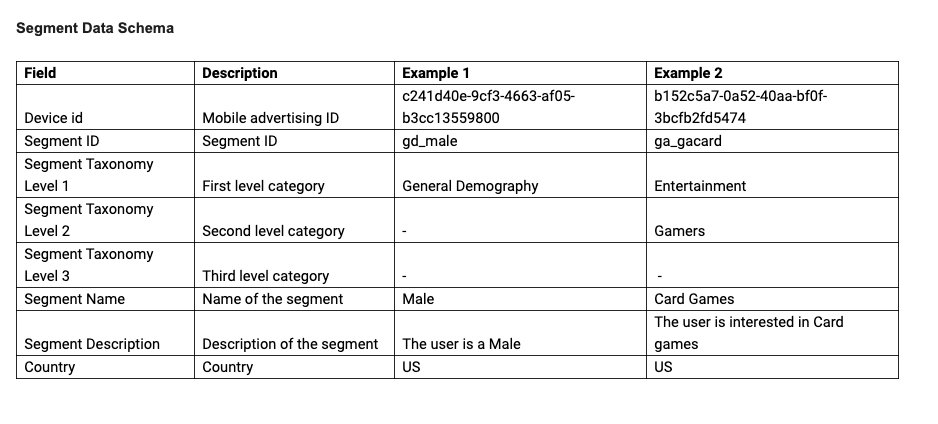 Mobilewalla uses predictive modeling to understand patterns around a device and then to group devices into specific consumer segments. We have created over 200 syndicated Audience Segments that satisfy a specific consumer targeting criterion.

We leverage three key types of data when building our segments: app usage, demographic and location. The Audience Segment schema includes fields such as the segment name, taxonomy level and description.
Request a Data Sample
The Audience Segment Data Schema describes the available fields in this data set. To view a sample of the data, fill out the form and we will process your request.
See Other Mobilewalla Data Feeds