PLACES OF INTEREST (POI)
---
Mobilewalla provides high-quality third-party data for data enrichment, customer intelligence, predictive modeling, and other machine learning applications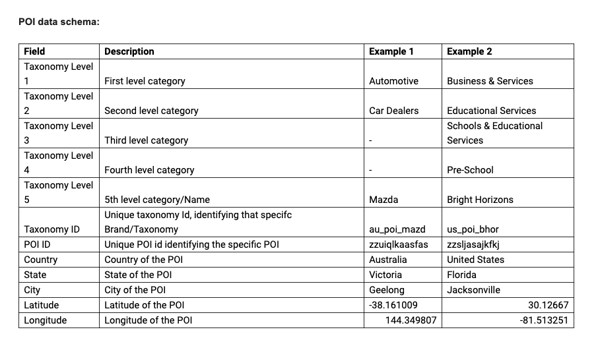 One of four data sets available from Mobilewalla, the Places of Interest (POI) Data Schema contains base information about a specific location including the primary category and up to four subcategories as appropriate. Mobilewalla has mapped over 50M places of interest to date.
Request a Data Sample
The POI Data Schema describes the fields available in the Places of Interest data set. To receive a sample of the data, fill out the form to submit your request.
See Other Mobilewalla Data Sets