3 Third-Party Data Strategies to Help Telcos Prevent Churn and Better Understand Their Customers
Telecommunications companies have access to robust first-party (internal) customer data, but there are still many cases when additional data offers a competitive edge. First-party data is limited to customers and their interactions with the business or its products, while third-party (external) data fills in unknowns about current customers and adds new insights about competitors' customers. The process of adding third-party data to internal data is called data enrichment.
Data enrichment can drive positive business outcomes on its own, but its most valuable applications are within predictive modeling and analytics. Depth and breadth of training data is more important for predictive modeling success than the sophistication of the algorithm or technique deployed, so data enrichment plays a key role in helping data science teams optimize outcomes in predictive analytics, AI, and machine learning.
In the telecommunications sector, machine learning and predictive modeling efforts often focus on customer acquisition and retention. In this article, we'll highlight a few innovative ways that telcos harness the power of third-party data to fuel predictive models that produce accurate, actionable insights to fight attrition and drive customer loyalty.

1) Improve the Accuracy of Churn Risk Predictions
One way to drive loyalty is to identify current customers who are churn risks and target them with promotions, enhanced user experiences, or other campaigns. This strategy widely employs predictive modeling to accurately identify customers with a high potential to churn.
Several data and feature categories have broad predictive power for consumer churn, but most organizations' first-party data does not include enough of this information to reveal meaningful connections. Carrier and device engagement features are prime examples – these categories identify such details as previous carriers and device usage habits, which can be highly predictive of a customer's propensity to switch providers.
Most telcos don't have access to this data without help from a third-party data provider, but the data enrichment process provides highly predictive data features for many behaviors that telcos seek to either drive or prevent. Obtaining these features streamlines the creation of accurate, optimized machine learning models to predict churn and other behaviors.
Read more in the Tech Brief: How to Streamline Feature Engineering for Better Predictive Modeling Results
2) Householding & Subscriber Disambiguation
A holistic understanding of customer accounts allows telcos to make data-driven decisions surrounding ideal match promotions, marketing campaigns, product offerings, programming, and more. But when accounts are shared by entire households or multiple subscribers, individual engagement habits are difficult to track. Third-party data can bring clarity into who is using the service, and how, by providing enough data and device information to perform effective householding and subscriber disambiguation.
Householding leverages third-party data to perform the task of assigning devices/users to addressable households, ending with a set of devices that are deemed to "live" in the same household. It provides insights on household members, demographic distribution, cellular/Wi-Fi connection, and other attributes that are predictive of the propensity of acquisition, retention, churn, and ARPU expansion.
Subscriber disambiguation for post-paid accounts

sheds light on the demographics of individual users that are owned or billed to a single subscriber. This reveals the most significant users/consumers in the household, and enables the right offers and promotions to be delivered to the right screens.
Related Reading: Holiday Market Segmentation for High-ROI eCommerce Campaigns During Coronavirus


3) Identify Competitors' Pre- and Post-Paid Account Holders
When it comes to understanding competitors' subscribers, knowledge of account type is particularly valuable. Understanding which subscribers have a pre-paid or post-paid account can inform all kinds of campaigns, including acquisition, conquesting, cross-sell/upsell, next-best-conversation, and retention.
Data surrounding pre- or post-paid account status is not widely available, but certain device and engagement features have been shown to be highly predictive of account status:
If a device is seen outside of its typical country, the model/age is greater than two years, or it uses mostly Wi-Fi data over cellular, it's likely to belong to a pre-paid account holder.
If a device owner exhibits high income-related behaviors, if a device stays on the same carriers for more than a year, or uses a high ratio of cellular to Wi-Fi data, these are indications of a post-paid account.
Even if a particular metric – such as account type – is not found in third-party data repositories, the right provider with predictive modeling expertise should be able to provide highly predictive data features to help telcos target the right groups.


More Data Enrichment & Predictive Modeling Solutions
Combining the industry's most robust portfolio of third-party data assets and rich predictive modeling expertise, Mobilewalla provides consumer intelligence and data science solutions that help organizations acquire, understand, and retain their most valuable customers. Find more helpful guidance in our Resource Library, or contact us to discuss solutions for your team.
---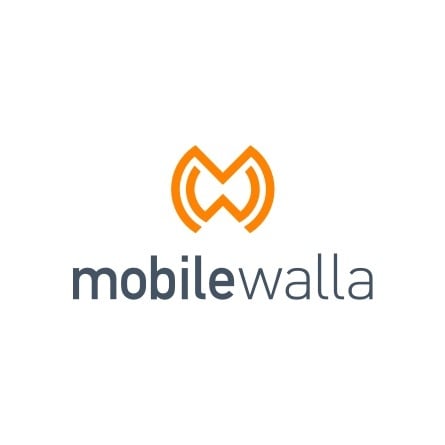 Mobilewalla
Mobilewalla is a global leader in consumer intelligence solutions, leveraging the industry's most robust consumer data set and deep artificial intelligence expertise. Our refined consumer insights provide enterprises with unparalleled access to the digital and offline behavior patterns of customers, prospects, and competition.
Start making more informed business decisions and effectively acquire, understand, and retain your most valuable customers.
Get in touch with a data expert today