I had the privilege of participating in Brand Innovators Women in Marketing Livecast on Thursday, September 9, 2021. Brand Innovators is an industry group where brand marketers come to learn, share and connect with a goal of accelerating the digital transformation of the marketing and media industries. The participants on this Livecast were an amazing group of incredibly accomplished women who shared insights across marketing, career, family and leadership. I took a ton of notes during the day and wanted to share some of my key learnings, this is certainly not an exhaustive list but will hopefully provide some food for thought.
Disclaimers: I was unable to attend the entire day so if you were a speaker and I didn't include you it is not because you didn't have great things to say, I just didn't hear them. I have tried to attribute the thoughts below to the correct speaker as well as capture the context, there was a lot of overlapping discussion and many speakers touched on similar topics.
Angela Gruszka, Senior Vice President Digital Marketing and Ecommerce, AERIN
Moderator: Julie Meredith, Vice President of Marketing, Dash Hudson
Digital marketing is ever evolving, marketers must guide, lead and inspire through this changing landscape

Characteristics to look for in a leader: actively involved, trusts their employees and onboard with growth (has a growth mindset)

AR and VR – how will brands interact and engage with consumers where the digital and physical worlds collide

Data is always a challenge, you have so many sources, you need to identify the internal system that will be your single source of truth

Build customer trust through communication and value
Aynat Ravin, Head of M Live: Marriot's Real-Time Global Marketing Command Center, Content Marketing, Marriott International
Moderator: Jennifer Braunschweiger, Senior Director, Content Marketing, Shutterstock
Marriott built a real-time command center to stay on the real-time pulse of social media – both listening and responding

Learning by example vs learning by absence of example

Actively encourage people to take credit for their work, not to shy away from it

With the accelerated pace of change you must adapt, continue to up-skill and be open to change

Your definition of success will change as your life and priorities change – and that is ok

Take risks – never regretted doing things, but has regretted not doing thing
Sarah Moore, Vice President, Corporate Brand Marketing, MGM Resorts International
Moderator: Laurie Bishop, Senior Vice President, Client Partnerships, GSTV
Agility is what has been most important for a business over the last 18 months

Now is the time to be selfish with your career, company leadership wants to retain and develop employees, so ask for what you want

Don't be afraid to raise your hand for internal opportunities

Today most marketing strategies are short term, there is still hesitancy around the unknown
Joan Colletta, Senior Director, Global Brand Marketing, McDonalds
Moderator: Susan Edmonds, Senior Director of Sales, LG Ads
Make a conscious choice to cross-train, actively pursue different roles to help improve your perspective

The most pivotal career moments are where we grow the most, don't be afraid of them

Make an overt effort to build and maintain relationships

Build your own board of directors – nurture relationships with people who know you well, will be honest and you trust to act as a sounding board and provide you with insight and guidance
Christina Collins, Director, Integrated Marketing, The Walt Disney Studios
Moderator: Laurie Hood, CMO, Mobilewalla
Need to focus on building and cultivating relationships both internally and externally

Incorporate more inclusive practices to make sure everyone is involved in online conversations: be very intentional with meetings, over communicate, set expectations up front

Transformed internal brainstorming – started with a foundational kick off meeting for the group, then used a project management platform for the team to go off on their own and input ideas, then used the information that was contributed as the start of their brainstorming – this allowed everyone to have a voice and to think and process on their own time

Empathy is critical to building culture and connectedness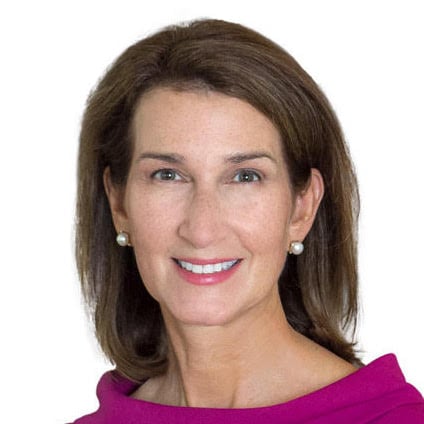 Laurie Hood
As Senior Vice President, Marketing, Laurie Hood is responsible for all aspects of Mobilewalla's marketing strategy including messaging and positioning, brand awareness, demand generation and sales enablement. She brings extensive experience in technology marketing and product management to Mobilewalla most recently holding leadership roles Equifax and IBM, through their acquisition of Silverpop a marketing automation company.