With access to so much data, how do the world's leading data scientists improve their processes to work faster and better? Find out some of the behind the scenes tips in this episode of Data Point of View. Guest Sunil Saini has both deep experience in data science and financial services and leads the data science team at BharatPe, an Indian leader in FinTech.
More and more organizations are using artificial intelligence to positively impact their businesses. When others struggle to deliver, market leaders like BharatPe are creating their competitive advantage with AI. Core to understanding this approach and their success is the blend between short term tactical plans and long-range planning.
Key Insights
Get rid of KPI ambiguity by thinking about scale when you use data.
What works when you start your business is unlikely to serve you as you grow. Finding a way to capture and use all your data in a scalable way often means turning to your own data science platform and building it custom.
You can't do it all, but you can pick what you do well.
Being able to keep up with the rate of tech changes means that Sunil's had to constantly look at priorities and map them to the company's big picture. That's an ongoing process, but one that required revisiting processes to start.
Set aside time to review findings from data scientists.
Sunil says that early on, he realized that he had strong teams of people dedicated to talking about data issues and working on solutions daily. But without a plan to decipher the findings, most solutions remained in email conversations or on the laptops of developers.
As a startup, there are many different things to keep track of and all of them have seemingly high priority. Early on, the team's approach might be to solve things ad hoc. But Sunil says this can spell failure in the future if you rely on that model as you grow.
For Sunil, the answer is one single source of truth for data, structured in a warehouse so that it's scalable. When you have your own data science platform, this becomes a foundation for your data and serves as the sandbox for your data scientists.
Sunil says there's a lot of opportunity ahead for FinTech companies like BharatPe. But with that opportunity comes the need for constant pacing and innovation. While BharatPe allows small merchants in India to start accepting payments within five minutes of downloading the app, the company has seen tremendous growth. But it's also brought a lot of challenges.
"The dynamic nature of business, the ever-evolving business processes gives you a lot of problems that you can solve, interesting data things and problems as well."
Data prioritization is a major issue for startups, who will have no shortage of competing priorities and demands as they track quickly to growth goals. For Sunil, everything in the startup has to evolve, especially processes and systems. Those early days of a business won't give you much base data to work with. Sunil suggests looking for inferences when there's a shortage of data.
"So how can you infer those, or how can you impute those with the other information that is available with you? At the same time, whatever information is not available directly as the system, we tend to partner with third party systems, third party applications, third-party vendors who provide the very important, data points about our merchants, about the other industry for us to help the decision making."
Sunil says that there are two approaches startups need with data: short term tactical plans and the long-term strategy.
"Manage some of the very high priority items for quick implementation of solutions. And these solutions can be an insight derived out of some analysis that you do on your Python or Excel. And that gets implemented as a rule in one of the business processes, which is there. Or it can be a batch model, which you run at the end of the day and the outcome of that gets ingested into system the early morning, and then the decisioning is done."
That's the point at which Sunil's team started building a data platform for them not just as the single source of truth, but also as a feature set.
"You can version your model and then deploy as an endpoint. And that's where the real power comes. When a model can be trained and deployed as an endpoint, then that endpoint can be consumed within the applications. And that's where the operationalization comes into picture because, before this the models where, we had a lot of UT models, like end of the day models, which you will run, the output is generated in CSVs."
Sunil is intentional about growing the company and keeping a small and niche team that can still scale at the organizational level. To focus on staying efficient with a smaller team, this requires planning.
"My goal is to automate a lot of intelligent decisions. How can we embed the data driven decision-making throughout the customer life cycle. And that too, in an automated fashion, because that's the only way we can achieve scale and we can achieve, driving value for the organization in real-time. Otherwise, we will end up with a very big workforce, which will be inefficient in the long term."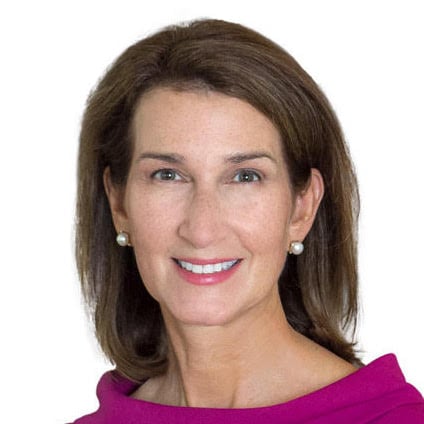 Laurie Hood
As Senior Vice President, Marketing, Laurie Hood is responsible for all aspects of Mobilewalla's marketing strategy including messaging and positioning, brand awareness, demand generation and sales enablement. She brings extensive experience in technology marketing and product management to Mobilewalla most recently holding leadership roles Equifax and IBM, through their acquisition of Silverpop a marketing automation company.