A common strategy for new consumer acquisition is simple: use a lookalike audience builder to apply the data characteristics of your most valuable buyers to identify new audiences.
But what if you don't have enough first-party data or that data can't give you the insights to apply outside of your existing buyers? Or you need to increase your data pool to purchase ads on a large scale?
To accurately identify new consumers through lookalike models, your first-party data must create a robust and well-rounded image of who your most valuable buyers are with characteristics that can be applied broadly. Otherwise, your consumer acquisition strategy may be misguided, target the wrong buyers, and lead to lost marketing revenue.
To fast-track data optimization for your lookalike models, you can supplement your first-party data with anonymized third-party data. This allows you to create dynamic ideal buyer profiles that can inform acquisition strategies for your brand.
Data Challenges of Lookalike Models
For many businesses, a challenge in creating a lookalike audience builder comes from a lack of data insights. You must have enough existing consumer data to build a reliable and predictable lookalike model. ¹
Even large companies may struggle with an incomplete data portrait of their best consumers because the majority of buyer transactions take place offline or through third-party retailers. Startups that have not yet accrued a large consumer base may also face similar data challenges. This limited, poor-quality data pool leads to difficulty deploying strategies around programmatic advertising and customer acquisition.
For these businesses, a data management platform (DMP) can collect first-party data. To accelerate data collection initiatives for acquisition campaigns, businesses can also utilize third-party data to build complete buyer portraits, segment them into audiences, and incorporate them into their DMP.
Benefits of Overcoming Lookalike Audience Challenges
With robust data, lookalike audiences can support many marketing initiatives and increase the rate of new consumer acquisition.
Programmatic Advertising
Marketing departments invest in the automation of buying and selling digital advertising space. Accurate lists of ideal consumer profiles inform the precision of programmatic advertising and can reduce inefficient advertising spend.
Campaign Personalization
Personalized marketing, or one-to-one marketing, is messaging
that is delivered to an individual prospect to help drive engagement. Lookalike audience builders can create precise audience segments to enable higher-quality message customization.
New Customer Acquisition
Identifying and segmenting ideal consumer profiles through data is a strategy used by businesses to optimize programmatic marketing and increase the rate of new customer acquisition.
Data Enrichment Solutions for Lookalike Models
There are many different approaches to solving the challenges of building lookalike audiences. With a data science partner like Mobilewalla, businesses can build a complete and continuously optimized portrait of their ideal customers to drive new consumer acquisition strategies.
The steps for creating dynamic audience segments for a lookalike audience builder include:
Creating Robust, Consumer Profiles
Mobilewalla creates a pool of device IDs to represent your ideal consumer. With access to a consumer data repository and deep data science expertise, Mobilewalla can connect your first-party data with user identities to provide insight into behavioral and demographic information.
Organizing Profiles into Audience Segments
These consumer profiles are then used in predictive models to find patterns. They are organized into syndicated audience segments that match a businesses' most valuable buyers. These audience segments can be updated each month to allow for precise marketing.
Updating Audience Lists in DMPs
A company's DMP uses these audience segments to drive digital campaigns. The device IDs that exhibit the highest engagement rates with advertising are then moved into an "ideal audience" list. These lists are automatically updated each month to reflect changing consumer behavior.
Optimizing the data in your lookalike audience builder can provide accurate and versatile insight into your business' most engaged buyers. With these profiles and audience segments, marketing teams can deliver optimized campaigns and increase sales conversion rates.
Fast-Track Consumer Acquisition Campaigns with Data Enrichment for Lookalike Models
Download our Case Study: Enriching First-Party Data to Identify Target Buyers to explore how a multinational conglomerate applied Mobilewalla's solution for their DMP lookalike modeling. Learn how they fast-tracked their acquisition campaign by utilizing third-party data.
Or, contact us to start a conversation with a data expert today.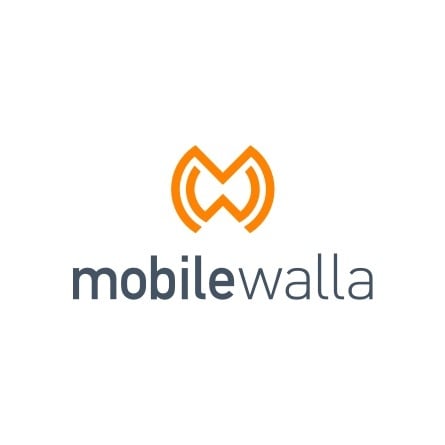 Mobilewalla
Mobilewalla is a global leader in consumer intelligence solutions, leveraging the industry's most robust consumer data set and deep artificial intelligence expertise. Our refined consumer insights provide enterprises with unparalleled access to the digital and offline behavior patterns of customers, prospects, and competition.
Start making more informed business decisions and effectively acquire, understand, and retain your most valuable customers.
Get in touch with a data expert today