For the laundry detergent company, Tide, social media is a direct lifeline to their end consumers. Tide's Twitter profile sets a conversational tone: "Here to chat with you about how to keep everything bright and clean – your clothes, your fabrics and even your life."
For the Consumer Packaged Goods (CPG) and Fast Moving Consumer Goods (FMCG) industry, social media is not only used to bolster public relations, but to fill in critical, missing data from their direct consumers. Historically, CPGs/FMCGs had little direct consumer or transactional data due to their reliance on partners and third-party distribution channels. Today, CPGs/FMCGs are fast-tracking their direct-to-consumer (D2C) marketing strategies to build brand loyalty and inform customer retention and acquisition strategies.¹
Data gaps remain. These are 4 ways CPGs/FMCGs are integrating third-party data to create more robust and accurate direct-to-consumer marketing campaigns to support their business' growth goals.
1. Create an Offensive Response to the "Shock to Loyalty" Trend
Until about two years ago, the industry's traditional strategy was effective. CPGs/FMCGs focused their marketing efforts on acquiring new customers to gain distributors' shelf space and increase promotional leverage.²

With the rise of e-commerce and Covid-19 dramatically altering consumer behavior, CPGs/FMCGs have increased their focus on consumer retention. In the U.S. for example, total market shares for online shopping surpassed general merchandise brick-and-mortar stores for the first time in April 2019, the Commerce Department reported.³

Yet, researchers estimate that 78% of worldwide purchases will be made in stores by 2024.4 The focus from CPGs/FMCGs on increasing consumer loyalty may be influenced more from changing consumer behaviors around brand loyalty than their preferences around digital versus brick-and-mortar purchases. While customer retention is more profitable than new customer acquisition, 75% of Americans changed brands during the Covid-19 pandemic due to a shift in values, product availability, and convenience.5
2. Predict Behavior for Direct-to-Consumer Marketing Campaigns
With the increasing adoption of predictive analytics, CPGs/FMCGs seek to better anticipate customers' needs and preferences to meet demand, improve experiences, and encourage loyalty.

They are not only collecting first-party consumer data from websites, social media, and television channels, but are seeking to fill the skills gap in data analysis and expertise to create actionable direct-to-consumer marketing plans. While digitally fluent companies are more than five times likely to project revenue growth of 20% or higher in the next three years, almost three-quarters of CPG executives state they are struggling to scale data and analytics.6
They are turning to third-party data experts for not only data enrichment solutions, but for expertise on how to gain clarity in their analysis to respond to consumer shifts, such as the increasing mindfulness around spending and greater transparency demands for health and hygiene.7
CPGs/FMCGs are also seeking to gain clarity in the longevity of these changing trends to predict demand and tailor appropriate messaging – some may be temporary, such as reductions in travel retail, while others may be enduring, such as price sensitivity.
3. Find New High-Valued Customers Through Personalization
To fuel the success of new customer acquisition campaigns, CPGs/FMCGs are looking to identify those who are more likely to convert online. They are integrating third-party data solutions to create look-a-like personas modeled after their best buyers and to create personalized, programmatic advertising strategies that resonate with them.

Customers have grown to expect personalized services through various touchpoints with retailers – and that expectation extends to CPGs/FMCGs that are looking to directly connect with their end users. Personalization at scale can improve sales in industries such as grocery by 1–2% and reduce marketing and sales costs by 10–20%.8
CPGs/FMCGs are rethinking their growth strategies to gain more exposure in growing market channels and brands.9 This includes cross-platform targeting, or syncing messages across various digital platforms to ensure a cohesive, personalized experience to capture consumers' attention in a timely manner.10
4. Analyze Competitors to Determine Trends and Test Scenarios
Although CPGs/FMCGs are able to collect first-party data through loyalty programs and other direct-to-consumer marketing strategies like social media, they still lack information on what consumers are relying upon daily or weekly. They are looking to synthesize consumer attitudes with third-party data and analysis – including consumer-generated content like reviews, surveys, polls, emails, and website responses – to fill in their data gaps.
With complete and accurate data portraits, CPGs/FMCGs are able to create and test strategies on how to find high-value consumers and position personalized messaging – such as competitively positioning their brands' value against the rise of private-label goods, which often are offered at a lower price point and represented over 19% of sales in the U.S. in 2020.11 They are able to gain cohesive insights into their customers' buying choices and how various consumer segments weigh options like lowest price against a brand's social responsibility or sustainability commitments.
This analysis can include insights into competitor brands and relevant categories to determine shopping evolution and patterns. CPGs/FMCGs are enhancing their data sets with third-party data and feature engineering to segment who these consumers are, why and when they are switching brands, and what products they are choosing.
Evolve CPG/FMCG Data Expertise for Direct-to-Consumer Marketing
Combining the industry's most robust data repository and rich predictive modeling expertise, Mobilewalla provides consumer intelligence and data science solutions that help businesses acquire, understand, and retain their most valuable customers. Find more helpful guidance in our Resource Library, or contact us to discuss solutions for your team.
1. https://www.fool.com/the-blueprint/power-direct-consumer-model/
2. https://www.mckinsey.com/industries/consumer-packaged-goods/our-insights/how-cpg-companies-can-sustain-profitable-growth-in-the-next-normal
3. https://www.cnbc.com/2019/04/02/online-shopping-officially-overtakes-brick-and-mortar-retail-for-the-first-time-ever.html
4. https://www.thinkwithgoogle.com/future-of-marketing/digital-transformation/buying-online-new-normal/
5. https://www.zdnet.com/article/mckinsey-three-factors-drive-consumer-loyalty-in-the-next-normal/
6. https://www.accenture.com/sk-en/insights/consumer-goods-services/develop-data-driven-culture-cpgs
7. https://www.mckinsey.com/~/media/mckinsey/industries/retail/our%20insights/perspectives%20on%20retail%20and%20consumer%20goods%20number%208/perspectives-on-retail-and-consumer-goods_issue-8.pdf
8. https://www.mckinsey.com/industries/retail/our-insights/personalizing-the-customer-experience-driving-differentiation-in-retail
9. https://www.mckinsey.com/industries/consumer-packaged-goods/our-insights/what-got-us-here-wont-get-us-there-a-new-model-for-the-consumer-goods-industry
10. https://www.clickz.com/the-10-marketing-challenges-todays-cpg-brands-are-facing/262320/
11. https://www.statista.com/topics/1076/private-label-market/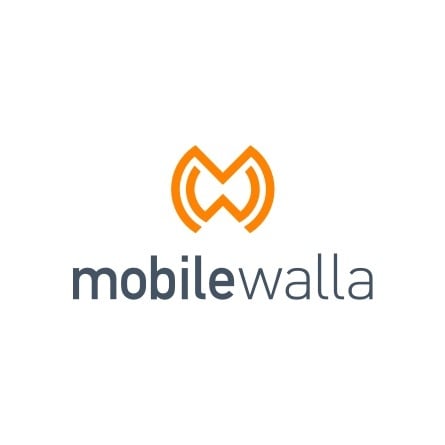 Mobilewalla
Mobilewalla is a global leader in consumer intelligence solutions, leveraging the industry's most robust consumer data set and deep artificial intelligence expertise. Our refined consumer insights provide enterprises with unparalleled access to the digital and offline behavior patterns of customers, prospects, and competition.
Start making more informed business decisions and effectively acquire, understand, and retain your most valuable customers.
Get in touch with a data expert today