Artificial intelligence (AI) plays a major role in today's technology-driven world and has made significant impacts in the field of marketing. Businesses can leverage AI in marketing to better understand the customer journey, build accurate consumer profiles, enhance personalization, improve the timeliness and relevance of campaigns, and more.
Research shows that 82% of marketers completely or somewhat agree that AI and machine learning (ML) are important trends in advertising, and 87% agree that using AI and ML will improve advertising performance. When asked about the leading expectations for AI use in marketing, the top responses from industry professionals was that AI will help to identify prospective customers, followed by improving marketing effectiveness in driving revenue.
Applying AI in Marketing
Data is abundant in today's digital environment, but most marketers are limited by the amount of data they can gather and analyze by hand. Building, managing, and cleaning vast databases of consumer data is both time and resource-consuming, but highly necessary for marketers to drive campaign performance.
By applying AI in marketing, data becomes more accessible, manageable, and accurate, helping marketers build more effective campaigns and increase ROI.
Four Ways AI Drives More Successful Marketing Campaigns
1. Understand the Customer Journey
Using AI to track and predict a customer's journey removes the guesswork for marketers to know how a customer got from point A to point B. AI technology can be used to analyze trends and patterns in consumer behavior to predict and provide critical insights into the customer journey.
With these audience insights, marketers can develop more accurate messaging to send to the right audience at the right time on the right platform.
2. Build Accurate Consumer Profiles and Enhance Personalization
Through interactions with a chatbot, website, product, app, or the language used on social media, AI can build more accurate consumer profiles for strategic marketing campaigns.
Leveraging consumer intelligence analytics from AI, marketers can build a better understanding of their customers, fueling the creation of personalized content that optimizes engagement and boosts brand visibility. Accurate consumer profiles can also lead to better product creation or enhancements the consumer would like to see.
3. Improve Timeliness and Relevance of Campaigns
AI makes it possible to update customer journeys, insights, and personas continuously. What could have taken months, and maybe years, of tracking and aggregating, happens in real-time with AI. Incoming data ensures that information evolves as quickly as the customers themselves, so consumer information never becomes stale or outdated.
4. Minimize Ad Fraud
Programmatic buying suffers from well-documented challenges of fraudulent traffic. AI technology can be used to detect anomalies in data so advertisers can rest assured they aren't wasting advertising spend on fake device IDs.


How Mobilewalla's AI Helps Marketers Better Understand Customers
Mobilewalla's consumer intelligence platform leverages sophisticated big data techniques, machine learning, and AI to help marketers better engage with consumers. We help businesses better understand their customers, target those that are the highest value to deliver a more personalized experience that maximizes revenue. With Mobilewalla, businesses can:
Enrich existing data to build a more complete picture of customers and customer behavior
Increase the effectiveness of the AI techniques that you apply while maximizing its return on investment
Leverage geographical and behavioral insights that help brands make better business decisions
Understand individual interactions across channels so you can create a consistent consumer identity
Deliver the right message at the right time and reach your highest value prospects with audience segments
Connect with Mobilewalla's data experts to enrich your customer data and improve strategic decision-making with scalable and actionable insights.
Learn about how Mobilewalla enhances TV measurement and attribution data at the household and individual level:

Sources:
https://www.statista.com/statistics/877550/views-on-ai-in-advertising-industry-future/
https://www.statista.com/statistics/877560/views-on-ai-improving-advertising-performance/
https://www.statista.com/statistics/915402/leading-expectations-placed-artificial-intelligence-use-marketing/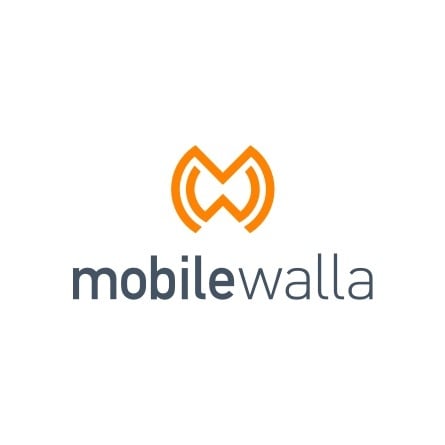 Mobilewalla
By using cutting-edge data science, leveraging machine learning, and employing artificial intelligence techniques, Mobilewalla is the only consumer intelligence platform able to analyze audiences persistently as they evolve, on a global scale. We collect and interpret data that reveals the patterns present in consumers' life journeys.