Digital lending is driving a revolution in emerging markets by increasing access to credit for those who have been historically underserved, including individuals and micro, small and medium enterprises (MSMEs). Technology has disrupted business processes involved in disbursing a loan – including application, underwriting, disbursements, and the subsequent collection of this loan.
While digitization has enabled efficiency at a scale hitherto unseen, some gray areas concerning consumer protection have come under regulatory scrutiny across the globe.
Assessing new-to-credit applicant creditworthiness by using alternative data
For assessing the risk of lending to new-to-credit (NTC) borrowers, on whom minimal first-party data exists and bureau scores are also unavailable, lenders are leveraging alternative insights that can give some measure of an applicant's intent and ability to pay.
Many types of alternative data drive risk models across companies, ranging from a person's social media footprint to their utility bill payment history. However, whether consumer consent has been given to access this data is a major discussion point in the industry.
There is a fine line between accessing private consumer data and using this data to enable access to credit for people in need. The argument made by some lenders is that a country like India, with massive under-penetration of credit in the eligible population, needs relatively less stringent rules around consumer data to enable innovating underwriting models and push financial inclusion.
On the other hand, the risks involved in allowing unfettered access to consumer data are not hidden from the regulator either. The rapid rate of smartphone and digital payments adoption seen in the last five years has no parallel, and a large population used to dealing with traditional brick-and-mortar banks is now suddenly exposed to digitization and newer forms of self-serve financial services that need extra protection and care.
RBI's digital lending guidelines highlight consumer data protection
In the latter half of 2022, India's central bank, the Reserve Bank of India (RBI), issued a comprehensive set of guidelines for the digital lending industry, which put consumer protection at the forefront, influenced by a burgeoning count of fraudulent loan apps and the resultant rising customer complaints.
By introducing a set of customer-centric guidelines, RBI has aimed to strike a balance between furthering financial inclusion, protecting the interests of consumers, and ensuring the financial system's stability. Protection of customer data and privacy has been given utmost importance in these guidelines while also stressing responsible lending practices and the robust assessment of the creditworthiness of applicants.
A direct implication of these guidelines is on the data-capturing practices of digital lenders. The following clause from the RBI notification makes it very clear what first-party data acquisition is allowed and what is prohibited:
"Digital lending apps should desist from accessing mobile phone resources like file and media, contact list, call logs, telephony functions, etc."
For risk and credit assessment teams, this data is a rich mine of insights into the creditworthiness of potential borrowers, especially in the case of NTC and thin-file applicants. Without this data, digital lenders must find other privacy-compliant methods of driving their risk model performance.
Google updates policy on consumer data capture by personal loan apps
In addition to the RBI guidelines, which have created quite a stir in the industry, Google also recently released a set of Play Store policy updates focusing on regulating consumer data capture by personal loan apps. The following extract from the Google guidelines lists the data points now explicitly prohibited from being captured by personal loan apps. This policy went live on May 31, 2023:
"Personal loan apps or apps with the primary purpose of facilitating access to personal loans (for example, lead generators or facilitators) are prohibited from accessing sensitive data, such as photos and contacts. The following permissions are prohibited:
Read_external_storage
Read_media_images
Read_contacts
Access_fine_location
Read_phone_numbers
Read_media_videos"
What's next in risk assessment for digital lending firms in India?
Globally, stringent regulation on consumer data capture is not a new phenomenon.
In countries like Indonesia (which shares some demographic similarities with India), similar laws around consumer data and privacy have been in place for the past few years. Digital lenders in Southeast Asia continue to grow and push the theme of financial inclusion by leveraging cutting-edge AI in risk assessment.
Mobilewalla, through its industry-first offering LendBetter, has been a key participant in leading this change while working with various digital lenders in Southeast Asia and India. LendBetter provides digital lenders with privacy-compliant AI-driven, predictive consumer data at scale to make better lending decisions for NTC and thin-file applicants.
Mobilewalla partners with risk teams, growth teams, and data scientists within the financial industry to help them:
Use AI-based predictive consumer features to assess the creditworthiness of NTC and thin-file applicants
Drive powerful risk modeling outcomes in the absence of meaningful lending history
Ready to leverage Mobilewalla's robust portfolio of predictive modeling features to improve your predictive models?
Sample our clean & privacy-compliant data now, or contact our data experts to discuss data solutions for your organization.
Read Next: The Future of Lending for New-To-Credit Prospects
---
More Feature Enrichment & Predictive Modeling Solutions
Combining the industry's most robust portfolio of third-party data assets and rich predictive modeling expertise, Mobilewalla provides consumer intelligence and data science solutions that help organizations acquire, understand, and retain their most valuable customers. Find more helpful guidance in our Resource Library, or contact us to discuss solutions for your team.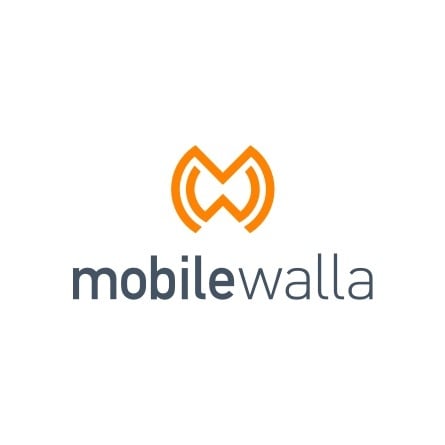 Mobilewalla
Mobilewalla is a global leader in consumer intelligence solutions, leveraging the industry's most robust consumer data set and deep artificial intelligence expertise. Our refined consumer insights provide enterprises with unparalleled access to the digital and offline behavior patterns of customers, prospects, and competition.
Start making more informed business decisions and effectively acquire, understand, and retain your most valuable customers.
Get in touch with a data expert today