Technology Association of Georgia Honors the State's "Best of the Best" for Innovation and Contributions to Georgia's Technology Community
ATLANTA -- (January 31, 2019) -- The Technology Association of Georgia (TAG), the state's leading association dedicated to the promotion and economic advancement of Georgia's technology industry, has announced Mobilewalla as one of its Top 10 Innovative Technology Companies in Georgia. TAG will recognize honorees at The Summit 2019 event on February 11-12, 2019, at the Cobb Galleria Centre.
The "Top 10" most innovative technology companies are chosen from among TAG's "Top 40" 2019 list and were chosen based on a number of criteria, including: degree of innovation; scope and financial impact of innovation; likelihood of success; and promotion of Georgia's innovative efforts nationally and internationally.
"The Top 10 awards are given to an elite group of companies whose products and solutions are not only changing their respective industries, they are highlighting Georgia as a state where technology innovation thrives. We applaud each of these companies for standing out as leaders in Georgia's technology community and look forward to showcasing them at The Summit."

–Larry K. Williams, President and CEO of TAG
The event – the state's largest technology industry showcase - will feature internationally recognized keynote speakers, the Top 40 and Top 10 Innovative Georgia Companies competition, the newest inductee into the Technology Hall of Fame of Georgia, 30 breakout sessions on global trend, and a two-day exhibitor showcase.
"Being included in the Top 10 is a tremendous honor. Our team has worked hard to develop industry leading innovations that deliver results for our customers. We are proud of this recognition and look forward to joining the other finalists at The Summit and sharing more about our company and how we are transforming consumer intelligence. "

–Anindya Datta, CEO and Founder, Mobilewalla
Mobilewalla On Artificial Intelligence
Mobilewalla is also excited to be chosen to present a session at The Summit, as part of the Artificial Intelligence track on Tuesday, February 12th at 10:40 AM. Our presentation titled, "Algorithms vs. Data: What Every Marketer Must Know Before Using AI," will cover the balance between the AI techniques a company can leverage and the benefits from enriching their existing data as part of the process.
This session will explain this in detail, using common marketing and business analysis use-cases, and real-world case-studies. Attendees will leave with knowledge that can positively impact the AI and predictive modeling activities in their organizations and make them a more informed assessor of technologies and products to employ.
About Mobilewalla
Mobilewalla is a global leader in consumer intelligence solutions, leveraging the industry's most robust consumer data set and deep artificial intelligence expertise to better understand what drives the customer journey. Our proprietary solutions provide businesses with rich insights into consumer behavior helping them to more effectively attract, understand and retain their most desired customers. Founded in 2011, Mobilewalla is headquartered in Atlanta, Georgia and has offices in Australia, India, New York, and Singapore.
About The Technology Association Of Georgia (TAG)
TAG is the leading technology industry association in the state, serving more than 30,000 members through regional chapters in Metro Atlanta, Athens, Augusta, Columbus, Macon/Middle Georgia, and Savannah. TAG's mission is to educate, promote, influence and unite Georgia's technology community to foster an innovative and connected marketplace to fuel the innovation economy.
The TAG Education Collaborative (TAG-Ed) focuses on helping science, technology, engineering and math (STEM) education initiatives thrive.
For more information visit the TAG website at www.tagonline.org or TAG's community website at http://www.hubga.com. To learn about the TAG-Ed Collaborative visit http://www.tagedonline.org/.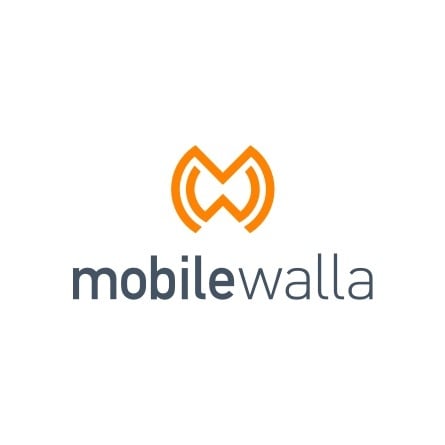 Mobilewalla
By using cutting-edge data science, leveraging machine learning, and employing artificial intelligence techniques, Mobilewalla is the only consumer intelligence platform able to analyze audiences persistently as they evolve, on a global scale. We collect and interpret data that reveals the patterns present in consumers' life journeys.