If a company wishes to succeed and remain competitive, it must develop a consumer intelligence process that helps them understand their current, and potential high-value, customers on deeper levels than ever before. With global product marketplaces, peer review sites, and easy access to information about products and services, buyers are more empowered than ever when making purchase decisions.
Every company should collect as much data on their customers as possible and use that data strategically to deepen customer relationships and ultimately drive revenue growth. Consumer intelligence is a process that utilizes data to provide audience insights meant to inform better marketing and business decisions.
Consumer Intelligence Provides the 'Why'
Developing consumer intelligence provides the 'why' for customers. Why do they buy our products? Why is usage increasing or decreasing? Why are they choosing a competitor's product instead?
When a company can uncover and understand the 'why' behind the purchasing behavior of their customers, they can begin building educated marketing strategies that effectively address the needs and wants of customers and better serve them in the future.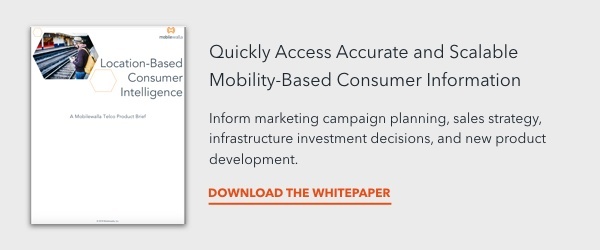 How Consumer Intelligence Improves Marketing Strategy
1. Enhance Advertising and Messaging
When marketers craft messaging using insights from consumer intelligence, it helps them speak to customers in a more impactful way that stretches the marketing spend much further. Brands can leverage customer analytics to meaningfully engage with consumers, deliver personalized experiences, increase brand awareness, and target and acquire new customers.
Learn more: How Brands Can Use Mobile Data to Improve Advertising Strategies
2. Optimize Media Mix and Spend
Exploring new media sites or building audiences takes time and resources. Using consumer intelligence to inform your media mix and spend lightens the burden and improves marketing ROI. This tactic allows for more flexibility and provides brands with the ability to better identify marketing platforms and tools that will benefit them the most.
3. Inspire Enhancements or New Product Creation
Studies show that over 80% of people use their smartphone to research a product before they make a purchase in-store or online. And over 45% of consumers read reviews before making a purchase. Listening to consumer intelligence can provide key insights into new product creation or enhancements that customers will find more valuable.
4. Discover New Customers
Through consumer intelligence, brands can build customer profiles for strategic marketing campaigns. These customer profiles inform lookalike audiences on advertising platforms with similar needs and interests. The more reliable information a company has, the closer to their ideal customer they can get. When combined with the right creative campaigns, new high-value customers can be discovered while existing customers remain happy and loyal.
5. Evolve With Consumers
Consumer needs, wants, and attitudes can change quickly. By paying closer attention to customer preferences, a brand can stay at the forefront of any shift or change in the market. It wasn't too long ago that very few consumers trusted mobile shopping. Now, nearly half of all online shopping happens on a mobile device, with that number rising each year.
Meet your customers where they are; on their mobile devices. Consumer intelligence that leverage mobile data analytics can provide marketers with key insights into mobile marketing and location-based marketing. Optimizing marketing strategy with mobile data can help brands get in front of their customers with personalized messaging that speaks to their individual needs.
Gain Consumer Intelligence with Mobilewalla
Mobilewalla's consumer intelligence products continuously observe and analyze user behavior over time, on a global scale. We help data scientists, marketers, business analysts, and advertisers build consumer profiles based on patterns in app usage, behavior, locations, and interests.
Armed with the ability to analyze audiences over time as they evolve, Mobilewalla enables marketers and data experts to engage with consumers at the right time, in the right place, and with the right message.
Get in touch with Mobilewalla to learn how you can increase your marketing ROI with third-party data and insights.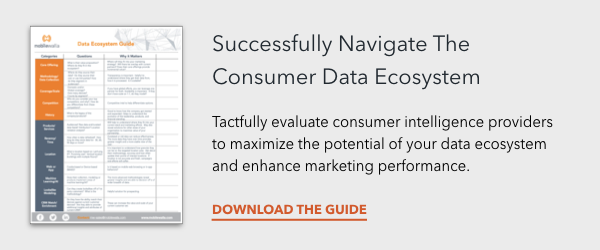 ---
Sources:
1. https://www.forbes.com/sites/johnellett/2018/02/08/new-research-shows-growing-impact-of-online-research-on-in-store-purchases/#4b8d2b9316a0
2. https://www.statista.com/statistics/249863/us-mobile-retail-commerce-sales-as-percentage-of-e-commerce-sales/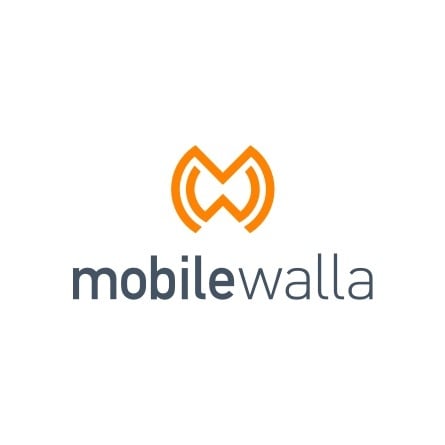 Mobilewalla
By using cutting-edge data science, leveraging machine learning, and employing artificial intelligence techniques, Mobilewalla is the only consumer intelligence platform able to analyze audiences persistently as they evolve, on a global scale. We collect and interpret data that reveals the patterns present in consumers' life journeys.