Recent privacy regulations like the European Union's General Data Protection Regulation (GDPR) and the California Consumer Privacy Act (CCPA) don't change the fact that leveraging third-party data is essential for fueling predictive modeling, identifying new target audiences, and achieving other marketing goals.
Although companies have been utilizing third-party data in their marketing strategies for years, the proliferation of data generated by our increasingly connected world and the regulations emerging to protect it has generated new concern about whether it's safe to continue doing so.
How can you stay compliant and still benefit from third-party data enrichment? Here are some insights to help inform your big-picture strategies.
Note: This article is not legal advice. Instead, you can use these thoughts to begin to visualize your path toward a compliant yet robust data plan.
1) Continue with Analytics Efforts and Targeted Marketing
If you're concerned about CCPA in particular, know that its definition of "personal information" was modified to limit impact on certain data analytics and target marketing. These amendments "benefit data analytics and selected targeted marketing where individual information is pseudonymized (low likelihood of reidentification) versus completely anonymized (incapable of re-association)."1
You can, and should, continue your efforts in this area to stay competitive and drive business growth. These qualifications apply to a wide spectrum of analytics and targeted marketing practices, but seek professional legal advice if there is any gray area in yours.
2) Work With A Trusted, Compliant Data Partner
In a nutshell, GDPR, CCPA and similar forthcoming laws that are expected to hit the books give consumers more control over their personal data. In this increasingly regulated environment, it's important to choose a data management platform (DMP) partner that collects its data legally and responsibly. Under the CCPA, you may be charged up to $7,500 per record found in violation.2
Remember, consumer opt-out requests must be honored both upstream and downstream. For example, If a third-party data vendor collects data, provides it to you, and then someone in that data set wants their data to be removed, then it's the third-party company's responsibility to:
Provide an easy way for the consumer to submit an opt-out request
Remove the consumer's data from their own collection
Inform you about the request
From there, it's your responsibility to follow through and remove the data accordingly.
Third-party data partners have different business models, so exact requirements vary. At Mobilewalla, we don't buy or collect data directly from consumers. We therefore honor opt-out requests that were submitted to our data sources and requests that are submitted directly to us. We also pass on relevant removal requests to our customers.
3. Get Serious About First-Party Data, But Understand Its Limitations
You probably already collect first-party data in the form of customer or potential customer's names, email addresses, purchase history, survey responses, and more.
The good news? Neither GDPR or CCPA forbid this practice, but businesses subject to these regulations do need disclose the information being collected, what it's being used for, and who it is being shared with. Under CCPA, they must also provide a "do not sell my information" opt-out form on their websites if they sell, share or disclose, for monetary or other valuable considerations, this data to third parties.3
Since first-party data isn't bought, sold, or traded, it's subject to fewer restrictions. That's not the case for second- or third-party data. For this reason and many others, it's still a good idea to continue to invest time and resources in first-party data collection.
In an effort to be risk-averse you might be tempted to avoid branching out beyond first-party data. This would be unwise due to its inherent limitations, such as lack of scale and insights that only speak to your current audience. If you want to effectively identify a new target audience beyond your current customers, you will need to leverage third-party data to properly fuel artificial intelligence (AI) algorithms and predictive models.
In fact, one of the main criticisms of GDPR is its negative impact on AI development in Europe. Critics say that certain GDPR restrictions prevent economy-boosting innovation in data and AI without a clear benefit to the consumer.4
4. Pay Attention to Data Industry Projections
As the industry becomes more regulated, and more customers exercise their right to opt-out of data sales, some industry analysts predict that the overall pool of available third-party data will become smaller, driving up the costs of third-party data, shrinking the number of data repositories, and introducing new expenses in compliance costs. One study projects that if a GDPR or CCPA-like law is instituted at the federal level, the reduced data access would cost the U.S. economy $122 billion annually.5
On the other hand, other experts believe that privacy laws could increase the public's trust in data companies and make them feel more comfortable with sharing personal information, eventually leading to increased data collection.6
While no one knows what the future will hold, the legal climate will surely affect how data is bought, sold, and stored. Keep up with industry trends to stay informed and time your decisions wisely.
If you feel a sense of urgency about the changing data regulations, contact Mobilewalla today. We can help you grow your business with third-party data while avoiding current regulatory risk and the uncertainty of the future.
Read more: Data and the Next Decade: What to Expect & How to Prepare for It
About Mobilewalla
Mobilewalla combines the industry's most robust data set with deep data science and artificial intelligence expertise to help brands make more informed business decisions and effectively acquire, understand and retain their most valuable customers.
Connect with our data experts to learn more about our robust AI-driven solutions for data enrichment, customer identity, analytics, and audience segmentation.
Sources
1 https://www.fenwick.com/publications/Pages/Countdown-to-CCPA-Compliance-10-Essential-Things-to-Do-Now-Despite-the-Uncertainty.aspx
2 https://www.csoonline.com/article/3292578/california-consumer-privacy-act-what-you-need-to-know-to-be-compliant.html
3 https://www.bakerlaw.com/webfiles/Privacy/2018/Articles/CCPA-GDPR-Chart.pdf
4 http://www2.datainnovation.org/2018-impact-gdpr-ai.pdf
5 https://itif.org/publications/2019/08/05/costs-unnecessarily-stringent-federal-data-privacy-law
6 https://www.cnbc.com/2019/10/05/california-consumer-privacy-act-ccpa-could-cost-companies-55-billion.html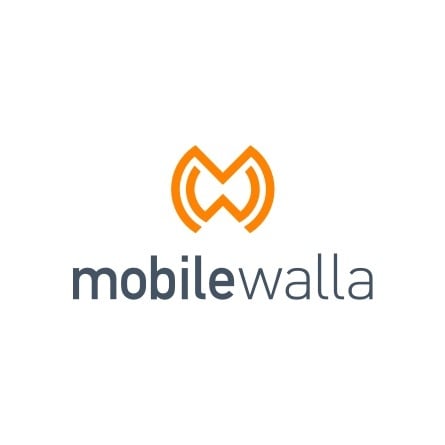 Mobilewalla
Mobilewalla is a global leader in consumer intelligence solutions, leveraging the industry's most robust consumer data set and deep artificial intelligence expertise. Our refined consumer insights provide enterprises with unparalleled access to the digital and offline behavior patterns of customers, prospects, and competition.
Start making more informed business decisions and effectively acquire, understand, and retain your most valuable customers.
Get in touch with a data expert today