Did you know that data enrichment and artificial intelligence hold unique benefits for financial services firms like consumer banks, credit card, payment and fintech companies?

While every business can leverage consumer intelligence to make more informed decisions, data also has the power to fuel AI algorithms and predictive models with game-changing potential for certain financial services use cases and processes.

By 2030, AI in banking is projected to drive $300 billion in business value annually1. Here's a look at how that forecasted value can be realized and how data-driven AI can help get you there.
Learn More: Data and the Next Decade: What to Expect and How to Prepare for It
1. Driving Customer Acquisition & Growth
Generally, all financial services companies can benefit from AI-driven customer portraiture to identify the characteristics of high-value customers and inform cross channel acquisition campaigns.

For example, fintech firms that provide some kind of credit may employ predictive modeling to build portraits of their highest-value customers and then score consumers based on their fit against these attributes. This creates acquisition prospects with the greatest likelihood of turning into high-value customers.

Similarly, payment companies can build portraits of customers with high spend propensity via electronic wallets, and credit providers can use predictive models to identify individuals who are least likely to default.
2. Enhancing Risk Modeling & Upgrade Offers for Credit Applicants
Many fintech firms provide consumer credit via virtual credit cards or ewallets. The last five years have seen rapid emergence of these companies, with the majority in emerging markets such as SE Asia and Latin America, where there is limited availability of traditional credit among the broader population.

Since the majority of applicants lack traditional credit scores, this new breed of credit providers must use alternative methods to assess risk and make quick accept/decline decisions. In response, these companies are building their own credit risk assessment models that supplant traditional risk scoring using alternative data, often sourced from third-party data providers.

This method produces models that act as proxies of traditional risk markers. By leveraging the power of AI and alternative consumer data, it's possible to assess risk with a level of precision comparable to traditional credit bureaus.
3. Affinity Modeling for Target Offers
Affinity modeling is similar to the risk modeling described above. But while risk modeling determines the likelihood of unwanted outcomes such as credit defaults, affinity modeling predicts the likelihood of desired outcomes, such as offer acceptance.

Specifically, affinity analysis helps financial services companies determine which customers are most likely to buy into other products and services based on their buying history, demographics or individual behavior. This information enables more effective cross-selling, upselling, loyalty programs and personalized experiences, leading customers to new products and service upgrades.

A common example case of affinity modeling occurs in making credit card offers. Banks typically offer multiple types of credit cards and spend substantial resources in acquiring new accounts. Instead of promoting every card to every consumer, they use machine learning to model card affinities, identifying consumer propensities to sign up for specific cards.
Learn More: How Data Enrichment Improves Predictive Modeling

These affinity models, like the credit risk models described above, are constructed by applying machine learning on consumer data. Sometimes it's possible to create these models using first-party data containing details like historical purchases and financial behavior data. However, big data in banking is increasingly common. Banks leverage alternative third-party data to construct affinity models with greater reach and accuracy.
4. Affluence Modeling for Wealth Management
AI and data can also be leveraged by financial planners and advisory services to inform money management strategies and improve customer service. Affluence models produce predictions of a clients' future wealth based on inputs such as their assets, spending habits and demographic information.

With enough data and a high quality model, these machine-generated insights can be more accurate than manual ones and serve as a layer of protection against human error. This helps financial planners better understand individual needs and potential and to provide a full range of insights to their clients.
The Business Case for Data and AI in FinTech
If you don't adopt a plan to leverage data science in your fintech company soon, you'll likely be left behind. One 2018 poll found that 80% of professionals in the financial services, retail, technology, travel, and hospitality industries are already using or planning to use AI to personalized customer experiences. 76% plan to use AI for audience identification, while 62% will utilize it for predictive customer service.

Regardless of the product or service being offered, modern consumers are coming to expect the smart, personalized experiences that come along with access to data, predictive modeling, AI and marketing automation. Contact Mobilewalla to learn more about supplementing your database with high-quality data to stay competitive.
Learn More: Why Consumer Intelligence Needs to Be A Part of Every Marketing Strategy

About Mobilewalla
Mobilewalla is a leader in consumer intelligence solutions, combining the industry's most robust data set with cutting edge data science and deep artificial intelligence expertise to help organizations better understand, model and predict consumer behavior.

We aggregate data from multiple sources, then apply data cleansing and fraud detection measures with a combination of deterministic, artificial intelligence, and machine learning techniques to generate highly accurate data that can be used to make predictions, create profiles, and perform data analysis.

Connect with our data experts to learn more about how financial services companies in the fintech and consumer banking spaces are harnessing Mobilewalla's feature-rich data enrichment offerings to drive their business growth.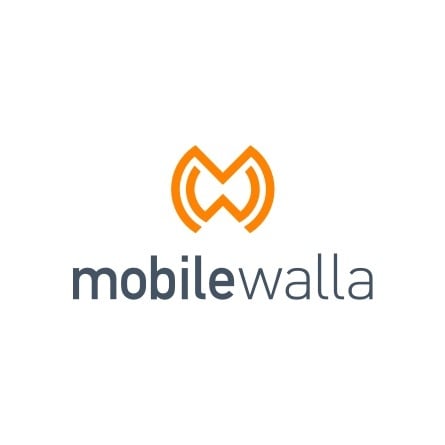 Mobilewalla
Mobilewalla is a global leader in consumer intelligence solutions, leveraging the industry's most robust consumer data set and deep artificial intelligence expertise. Our refined consumer insights provide enterprises with unparalleled access to the digital and offline behavior patterns of customers, prospects, and competition.
Start making more informed business decisions and effectively acquire, understand, and retain your most valuable customers.
Get in touch with a data expert today