Changing consumer behavior and spending habits leaves quick service restaurants (QSRs) with lagging consumer intelligence. In many cases, the rise of external delivery services has helped keep business steady, but these services don't share information about who is ordering, and QSRs have no way to influence the app or its ordering experience. Even QSRs with robust first-party data through mobile apps and loyalty programs don't know anything about customer behavior outside of these interactions, and they have no insight into the competition.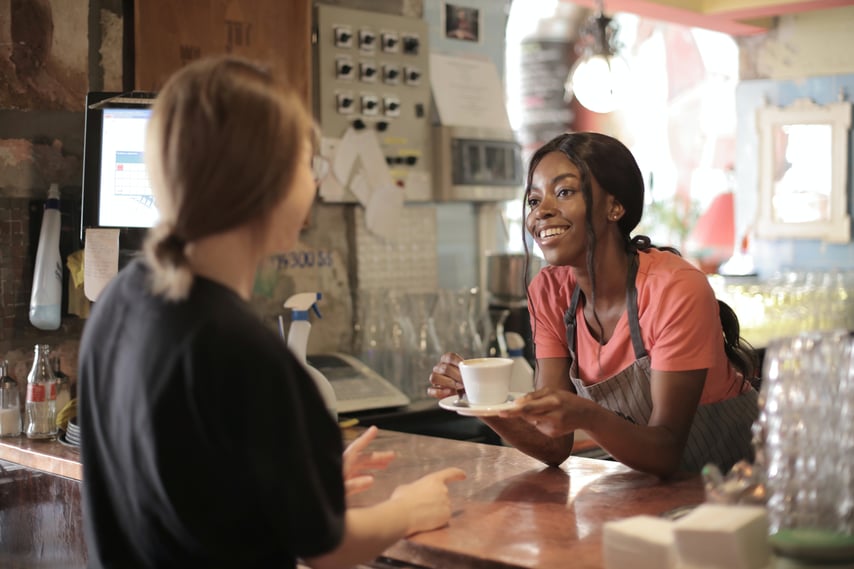 QSR marketing departments and CRM teams are in a lurch, unable to fully understand the factors driving their business, and unsure how to plan for the future. Like many other sectors, QSRs can leverage third-party data to gain traction in the changing landscape.

Option 1) Data Enrichment for QSRs
Data enrichment is the practice of supplementing first-party (internal) data with third-party (external) data from a trusted source. By partnering with the right third-party data provider, QSRs can fill in the blanks about their customer behavior, dining habits, and more.
For example – let's say your business has a loyalty program or mobile app that helps you keep track of customer names, contact information, and purchase history. Your insights might cover frequency of visits, average spend, and most popular menu items. But this information doesn't get to the bottom of why these diners choose your business or how loyal they are to your brand. As a result, drawing conclusions from this data is a shot in the dark.
In this case, QSRs can seek third-party data providers to provide more demographic and behavioral information about the customers in their loyalty program, and to learn how often these customers visit competing restaurants, and when. This information adds depth to the customer portrait and informs campaigns surrounding menu items, promotions, limited time offers, or media placements.
Option 2) Lookalike Audiences & Custom Audience Segments for Optimized Targeting
Another data-driven marketing tactic for QSRs is to take a 360-degree look at their best customers and use these observations to identify and reach new audiences with the same characteristics (lookalike audiences).
There are several options for identifying audiences. For example, Mobilewalla provides QSR brands and agencies with campaign-specific, syndicated, and custom audience segments, to help deliver the right message, at the right time, across digital channels. These are ready-made solutions for reaching audiences by demographic or behavior.
However, even the highest-quality audience segments can end up being a poor fit for a campaign that is informed and built based entirely on first-party data. Since this data is inherently limited to interactions with customers and prospects, there are many unknowns, and many opportunities for imprecise or inaccurate conclusions.
As a more advanced option, Mobilewalla also provides a path to higher-ROI marketing campaigns through a combination of data enrichment and custom lookalike audience building. First, we perform data enrichment to create a deep understanding of the current customers, and then apply predictive modeling and data science techniques to reveal specialized insights. We then use these learnings to build nuanced, accurate audience segments against this ideal consumer profile.
To learn more about high-value customer identification and audience building and see an in-depth overview of how the process might work,check out this case study based on the goals of a food delivery company.
Related Reading: How Mobile Audience Segmentation Helps You Reach Your Most Profitable Customers


Option 3) Leverage More Sophisticated Data
Location data provides highly relevant information regarding behaviors that QSRs seek to either drive or prevent. It can answer endless questions regarding:
Visitation at your own store as well as competitors' stores
Where your customers go before or after visiting your restaurant
Which competitors are most frequently visited
Foot traffic/drive-through traffic trends and fluctuations
Cross-channel marketing campaign attribution
Some QSRs have access to location data through platforms they already use, but this location data is once again limited in depth and breadth. It's important to know that external data providers can unlock more insights with greater longevity and scale, especially for marketers leaning into location data-driven strategies and campaigns. Mobilewalla's data repository includes 5+ years worth of data, collected on over 1.9B devices in 40+ countries, with 50B mobile signals daily.
Option 4) Drive Innovation with Alternative Data and Predictive Modeling

Even though modern marketers understand the importance of data-driven decisions and gather all the data they can to support this effort, they may still lack certain insights. Predictive analytics is a form of applied data science that makes predictions about the future based on historical data. It is a fundamental part of machine learning, and it's the future of data-driven marketing.
One exciting dynamic of predictive analytics is the ability to predict customer, demographic, or behavioral statuses that can't be revealed through conventional data. Mobilewalla works with businesses in multiple industries to provide predictive modeling services that can calculate a wide variety of outcomes based on indirect data.
For consumer insights that can help QSRs build their next campaign with confidence, contact us. Tell us about your consumer intelligence challenges, and we'll connect you with a data expert to answer your questions and explain how third-party data can help. Or, learn more in our free QSR services overview.
---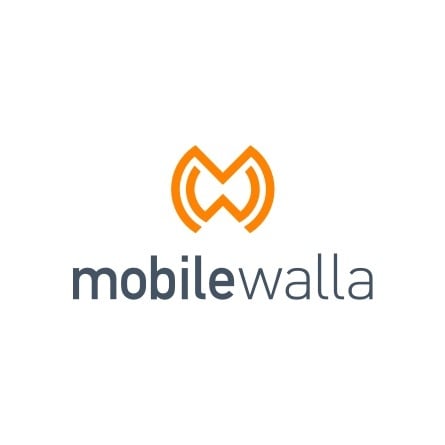 Mobilewalla
Mobilewalla is a global leader in consumer intelligence solutions, leveraging the industry's most robust consumer data set and deep artificial intelligence expertise. Our refined consumer insights provide enterprises with unparalleled access to the digital and offline behavior patterns of customers, prospects, and competition.
Start making more informed business decisions and effectively acquire, understand, and retain your most valuable customers.
Get in touch with a data expert today