In this three-part series on identity, we will be examining the challenges with, and solutions for, resolving consumer identity across all channels, online and offline.
Customer satisfaction is a reflection of how well a brand or product meets and exceeds the expectations of the consumer. 73% of consumers point to the customer experience as an important factor in purchasing decisions, and 65% of US consumers find a positive brand experience to be more influential than great advertising.
Meeting consumer expectations may be the key to long-term business success. A recent study found that by the end of 2020, customer experience will overtake both price and product as the key brand differentiator.
However, consumer expectations, and the way consumers engage with brands, are changing at a rapid pace thanks to new technologies. Without the proper tools, it can be challenging for marketers to keep up.
Traditional approaches are no longer the most effective way to connect with the consumer - in fact, many customers are put off by mass-marketing campaigns, preferring a personalized experience that takes individual needs and preferences into account.
The first step in meeting consumer expectations is understanding them. What do your customers want from brands now, and in the future? By best understanding and meeting consumer expectations, marketers can make more informed decisions for high-performing program results.


The Importance of OmniChannel Consistency
15 years ago, the average consumer made two touchpoints before making a purchase decision - today, the average is almost six, with 50% of consumers regularly using more than four touchpoints for each buying decision. These touchpoints are spread across different devices and channels, and the tricky part is that consumers expect to have a consistent experience across all of them.
The Harvard Business Review recently reported that 90% of consumers expect a consistent experience across all channels; however, 87% of shoppers think that businesses need to put more effort into providing that experience.
There are many benefits to those companies that achieve cross-channel consistency: a recent study found that consistent cross-channel messaging can improve purchase intent among consumers by 90%, and strengthen brand perception by 68%. It has also been found to boost customer retention from 33% to 89%, and increase customer engagement and spend.


The Challenge with OmniChannel Consistency
Unfortunately, it can be incredibly challenging to connect a consumer across different channels (email, mobile, social, in-app, in-store, etc.). One reason for this is that the systems that contain customer information are often siloed and don't integrate with each other. Also, many interactions are effectively invisible. Meaning, if a customer walks into a store and browses for a few minutes and then walks out without making a purchase, information for that customer interaction isn't registered anywhere and therefore can't be used in building a portrait of that customer's activity.
Even online, tracking remains difficult. Many websites deploy cookies (small snippets of code used to track visits and engagement on the site), but this only exists for desktop computers, and the information can be short-lived. On mobile devices, tracking can be even more difficult. A website visitor browsing via a mobile browser will only leave an anonymous trail in the enterprise's weblogs because mobile browsers do not use cookies or a similar mechanism to log activity. The end result is a permanent loss of valuable consumer behavioral information.
There are infinite combinations of pathways that may lead a prospect to make or not make a purchase. Yet, most marketers today are only able to reliably observe one linear path: the customer sees an ad and clicks immediately, visits the website, adds the item to the cart and makes a purchase. However, this path is seldom followed because, as we have all come to understand, consumers engage in various activities across different channels before making a purchase.
Most businesses use traditional offline IDs in their CRM systems, while modern data providers largely collect consumer data digitally, and therefore index this data using digital IDs like MAIDs (mobile advertiser IDs) or cookies — (more on this next week). Traditional onboarders can provide matching at scale with external data that have PII keys, such as email or physical address, but when it comes to enriching enterprise data with external at-scale data indexed digitally, there is a huge gap in the marketplace.
For more on how to resolve this issue, come back in the following weeks for parts 2 and 3 of this series.


About Mobilewalla
Mobilewalla combines the industry's most robust consumer data set with deep data science and artificial intelligence expertise to help enterprises make more informed business decisions and effectively acquire, understand, and retain their most valuable customers.
Connect with our experts to learn more about how the Mobile ID can help you build strong and persistent customer identities.
Sources:
https://www.pwc.com/us/en/advisory-services/publications/consumer-intelligence-series/pwc-consumer-intelligence-series-customer-experience.pdf#page=8
https://www.superoffice.com/blog/customer-experience-statistics/
https://www.knexusgroup.com/show/blog/Five-Omnichannel-Statistics-You-Need-to-Know/
https://hbr.org/2019/05/getting-multichannel-marketing-right
http://d16cvnquvjw7pr.cloudfront.net/resources/whitepapers/Omnichannel-Customer-Service-Gap.pdf
https://www.mediapost.com/publications/article/292799/iab-digital-tv-radio-improve-purchase-intent-by.html
https://www.redpointglobal.com/blog/what-is-omnichannel-marketing/
https://www.omnisend.com/blog/omnichannel-marketing/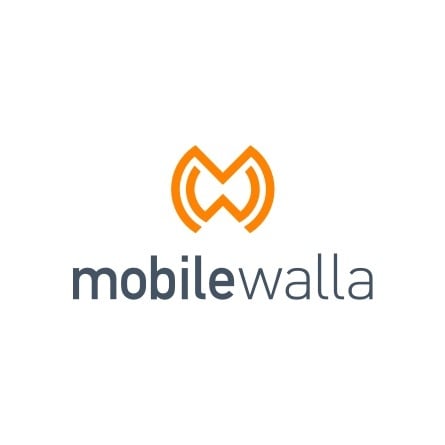 Mobilewalla
Mobilewalla is a global leader in consumer intelligence solutions, leveraging the industry's most robust consumer data set and deep artificial intelligence expertise. Our refined consumer insights provide enterprises with unparalleled access to the digital and offline behavior patterns of customers, prospects, and competition.
Start making more informed business decisions and effectively acquire, understand, and retain your most valuable customers.
Get in touch with a data expert today