Now that people are traveling again, the travel and hospitality industry has snapped into action to attract visitors once more. Considering the long hiatus, the shrunken size of the hospitality sector, and the public's mixed concerns about traveling, the industry is challenged to understand visitors in a new way, rethink marketing strategies, and dial in cross-channel campaigns for maximum ROI.
Third-party data enrichment and predictive modeling are two powerful tools for confronting these challenges and navigating the seismic shifts in the travel world. Learn how brands, destinations, and tourism bureaus use these tools to generate actionable consumer intelligence and stay competitive in the post-COVID market.
1. Understand Who Visits – And Why
Nearly every business places importance on making data-driven decisions, and maintains some kind of customer database to help collect it. Nevertheless, there's a limit to the type and amount of information that can be collected in house (which is also known as first-party data).
These limitations leave gaps in your ability to understand important details about customer demographics and behavior. And, considering the pandemic's impact on travel, any assumptions or predictions based on historical data could now be irrelevant. This creates an even bigger gulf between you and your current best prospects.
The solution is data enrichment. Data enrichment is the process of augmenting internal data with third-party data (procured from an external provider) to create a 360-degree portrait of consumers. Not every data provider is created equal, but Mobilewalla's high-quality repository includes:
Advanced demographic data to reveal insights on age, gender, affluence, household size, and relationship networks
Behavior data which shows countries traveled and brand propensity
Location data to see where your visitors are coming from and where they visit next
It's easy to see how these insights have endless marketing applications, informing everything from acquisition campaigns to loyalty programs. More importantly, the robust portrait can also help you understand how and why visitors are coming.
2. Reach High-Value Lookalike Audiences
Rich consumer insights allow marketers, data analysts, and data scientists to use predictive analytics to identify ideal prospects and easily reach them through programmatic advertising and other automated cross-channel campaigns.
For instance, many destinations have renewed interest in enticing auto travelers. As of May 2021, industry analysts considered auto travel to be fully recovered,¹ but 68% of travelers don't plan to fly domestically this year.² Device location data, fed into a predictive algorithm, can effectively identify visitors as auto travelers, locals, or flight passengers. From there, it's possible to deep dive into auto traveler demographics and build target audience segments based on these qualities.
There is also renewed interest in attracting leisure travelers. Business travel analysts calculated a 68% global market decline between April 2020 and the end of the year, and don't expect to see a full recovery until 2025.³ A blend of data enrichment and predictive analytics can help distinguish between your business and leisure travelers, identifying new audiences with similar characteristics as the leisure group.
3. Shed Light on the Competition
Back to the limitations of first-party data – it tells you about your own visitors, but it doesn't say anything about who visits competing destinations, or where else your visitors tend to go. Data enrichment lets you peer behind the curtain.
Third-party data can reveal details about visitors observed at nearly any location, not just your own. This data opens up a wide range of opportunities to understand visitation to competing destinations. You can reveal unexpected correlations, compare visitation patterns, or build audiences for conquesting campaigns.
Similarly, location visitation analysis can find synergies between nearby destinations or complementary services. For example, an airline may apply this information to add new flights, or a tourism bureau could uncover mutually beneficial opportunities for collaborations between nearby cities or regional businesses.
4. Understand What's Working
The same data science techniques that inform marketing strategies can also be used to evaluate them. Location-based insights enable footfall analysis, which in turn allows data analysts to perform cross-channel attribution studies, which are particularly useful for organizations heavily invested in offline advertising or brick-and-mortar businesses that rely on digital channels. For examples, see:
This case study, which describes how one agency evaluated the efficacy of billboard advertising in driving visitors to a museum.
This case study, which illustrates how one luxury brand connected the dots between its ad spending and store visits.
In both of these use cases, a blend of data enrichment and modeling empowered marketers to dial in ad spend and maximize campaign ROI, which are sure to be main priorities for leading travel and hospitality brands re-evaluating their investments in a still-reeling market.
More Data Enrichment & Predictive Modeling Solutions
Combining the industry's most robust data repository and rich predictive modeling expertise, Mobilewalla provides consumer intelligence and data science solutions that help businesses acquire, understand, and retain their most valuable customers. Find more helpful guidance in our Resource Library, or contact us to discuss solutions for your team.
---
Sources
[1] https://www.ustravel.org/research/monthly-travel-recovery-data-report
[2] https://www.accenture.com/_acnmedia/PDF-152/Accenture-Travel-Business-or-Leisure.pdf
[3] https://www.gbta.org/blog/business-travel-full-recovery-expected-by-2025/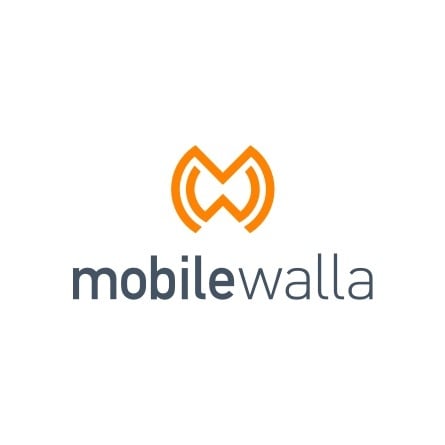 Mobilewalla
Mobilewalla is a global leader in consumer intelligence solutions, leveraging the industry's most robust consumer data set and deep artificial intelligence expertise. Our refined consumer insights provide enterprises with unparalleled access to the digital and offline behavior patterns of customers, prospects, and competition.
Start making more informed business decisions and effectively acquire, understand, and retain your most valuable customers.
Get in touch with a data expert today